Waterpulse V500 Irrigator Features:
1. Waterpulse V500 is a high-performance dental and gum hygiene product. The irrigator is stationary and provides a strong water spray pressure of 60-120 PSI. The irrigator will help clean each interdental space the way you would not do with any traditional floss. The irrigator will help remove stains and any food residue that is usually invisible to the naked eye. The irrigator will help restore oral hygiene and improve oral breath.
2. Three cleaning modes and massage function – you can set different spray levels by adjusting the pressures:
• Soft pressure (for those with sensitive gums)
• Standard pressure (maximum cleanliness, suitable for most people)
• Strong pressure (for deep oral hygiene and maximum cleanliness)
3. Automatic pressure memory: Waterpulse V500 can remember your favorite pressure mode
4. Fast charging – up to 4 hours.
Important: Only switch on the appliance when the nozzle is inserted. Do not immerse the appliance in water.
How to use it?
1. Insert the tip into the irrigator holder
2. Fill the water tank
3. Press the circle button to turn the device on or off
4. Press and hold the M button for 3 seconds to enter the massage mode
5. Press the "M" button to also adjust the pressure
In the kits you will find:
1. Waterpulse V500 Irrigator
2. 2 pcs. standard nozzles that deeply clean between the teeth and massage the gums
3. 1 pc. a tongue cleaner that removes bad breath bacteria
4. 1 pc. the nozzle for implants – extremely good interdental cleaning
5. Charger
6. Instruction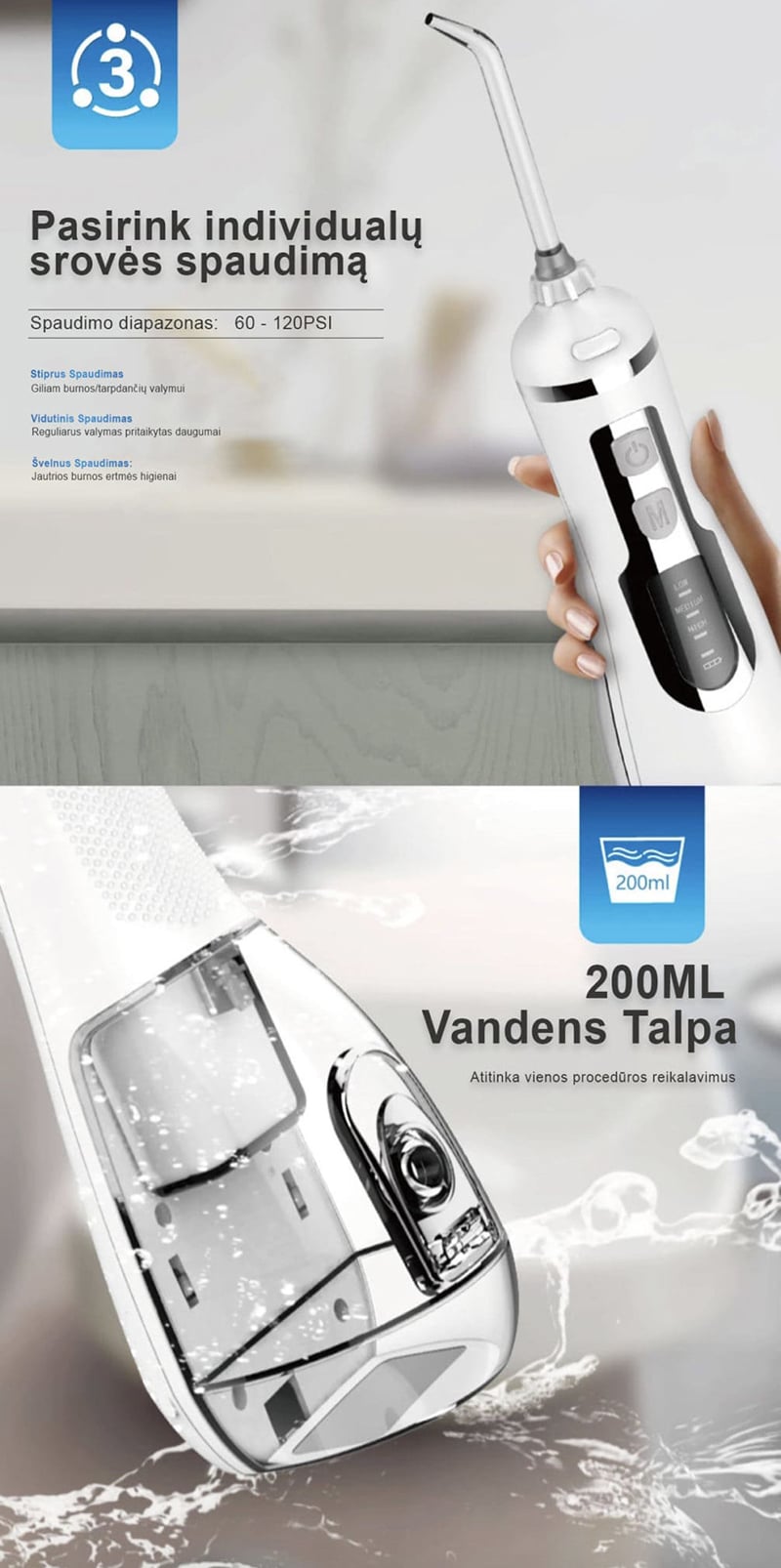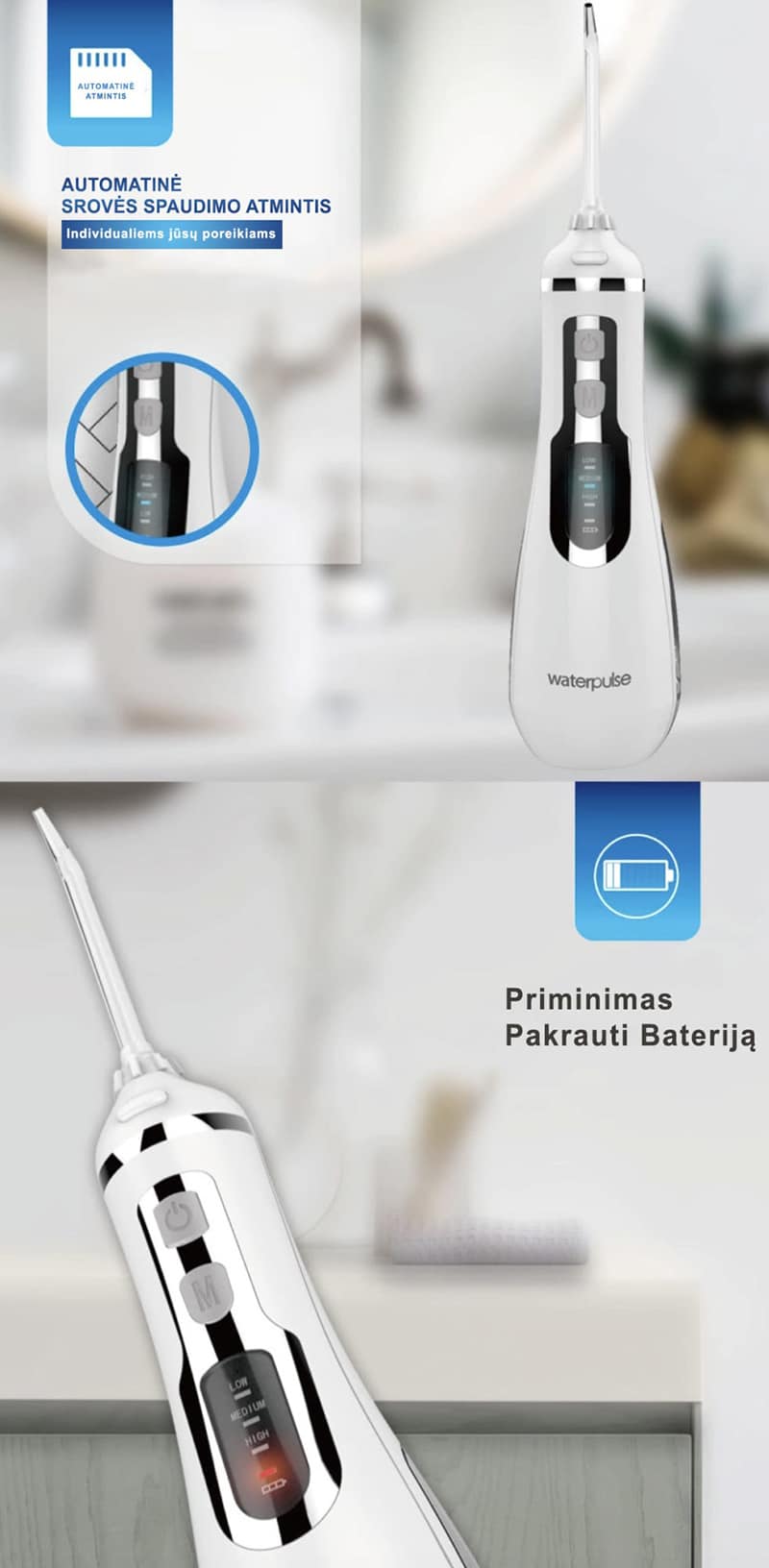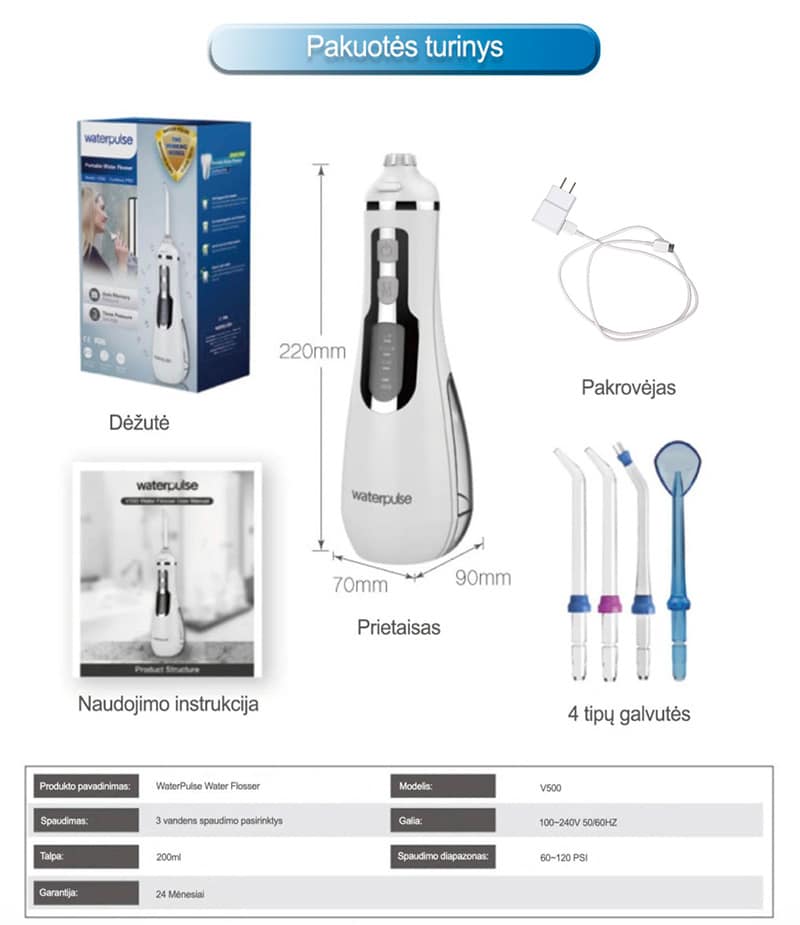 Reference to certificates.